All About The City of Granite Bay California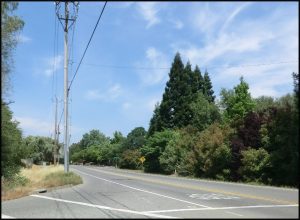 Granite Bay is a located in Placer County, California, in the United States. The place had a population of twenty thousand according to a census done in the year 2010. The area is a typical residential suburb located just east of Roseville and west of Folsom Lake. The entire town lies over granodiorite of the Penryn Pluton, hence forming the geological basis for its name.
The area also boasts of a high quality of life as a result of its impressive location, sound community, well-rated schools, many churches, and excellent state of the art recreational activities. Granite Bay is also home to some of the finest Sacramento area homes.
Brief history of Granite Bay   
Granite Bay dates its roots to the 1800s when gold miners first settled in the American rivers and made settlements there. Initially, the area went by the name 'Granite Bar' which was a small mining camp. Due to the mining activities, the companies supplied water to the vicinity hence attracting settlers who were mostly farmers. Most of the developments in the area like roads were made to help miners transport supplies back and forth.
'Granite Bar' acquired the name 'Granite Bay' due to the granite rock quarried on its banks and used for the rip-raps in the wing dams of the Folsom Dam. However, the area was officially named Granite Bay in 1987. With many people settling in Granite Bay, the town has gradually changed, and new developments have led to new structures replacing old ones and the way of life slowly changing.
While the area has a hot-summer Mediterranean climate, it's typically characterized by cool and wet winters and hot and dry summers. The summer temperatures can hit highs of 95 degrees and lows of 60 while winters hit a high of 54 and lows of almost 40 degrees with occasional frost. The annual rainfall falls at an average of 25 inches seasonally which happens predominantly during winter.
Recreational opportunities in the area
Due to its serene and green areas, granite bay and surrounding areas has ample space for recreational activities which include;
•    Golfing in the vast golf courses.
•    Hanging out in the passive and active recreational parks.
•    Equestrian centers
•    Public and private tennis courts