The City of Rocklin, CA
Overview
Rocklin, CA is a city located less than fifty miles from Sacramento, California. It's most recent population count was at 56, 974. The climate is warm with an average summer temperature of 94 degrees; winters are fairly cool averaging 47 degrees in December. Rocklin is a family-friendly area, home to multinational corporations which, along with governmental and educational jobs, fuel the economy of the area. Rocklin provides a short commute to Sacramento, where man of its citizens work. Blue Oaks Town Center provides shopping opportunities along with Rocklin Commons and Rocklin Crossings. Rocklin is also home to high-end auto dealerships, RV and Boat retailers, and two higher-education campuses: Sierra College and William Jessup University.
History
Rocklin was a part of the Gold Rush; during the 1850s miners sought gold in places such as the Secret Ravine. Rocklin would be a mining city for some time as granite was later mined up until 2004. Much of Rocklin's history is mixed in with that of the transcontinental railroad, which helped to grow the town. Many citizens found work as railroad workers until the Rocklin station was moved to Roseville. This did not hinder growth in the area; in 1868, Rocklin opened a post office for its citizens. Finnish and Spanish settlers would continue to pour into the area. In 1893, the town became incorporated.
Family Environment
Rocklin is a great place for young families to grow. Rocklin is home to eleven elementary schools. Sacramento is minutes away, but there is also plenty to do in Rocklin. Sky Zone Trampoline Park has various events to keep kids entertained such as Glow and Toddler Time. Every Friday night the city parks host a "Free Movie Friday" during which families can watch a movie under the stars. A plethora of family-friendly restaurants are available as well.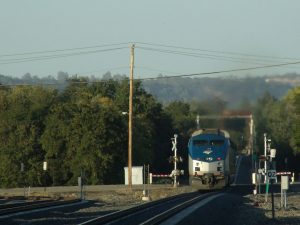 Rocklin is the perfect place to raise your family. Located just far enough from the big city, Rocklin has so much to offer to young and old alike.